Things you need to know about Dina Bair
Dina Bair Biography | Wiki
Dina Bair Age
Dina Bair Height and Weight
Dina Bair Family
Dina Bair Husband
Dina Bair Salary
Dina Bair Net Worth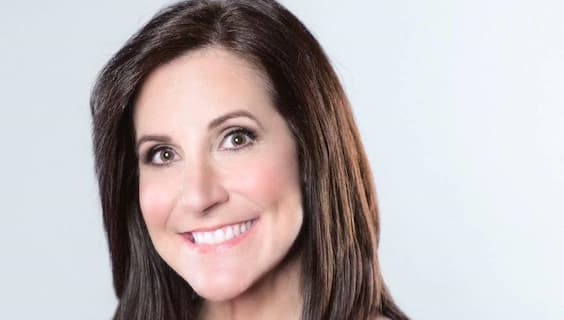 Biography
This is what you need to know about Dina Bair, an Emmy-Award winning American journalist who currently works for WGN TV Midday News as an anchor. Bair also reports on "Medical Watch" segments on WGN Midday News, WGN Evening News, and WGN News at Nine.
Age | Birthday
Dina Bair was born on July 05, 1967, in the USA. She is 52 years old as of 2019.
Height
Husband
Bair is married to her husband John Maher since the year 2016. The couple has eight children. Dina has four children from previous relationships and Maher also has four.
Salary and Net Worth
Bair receives an annual salary approximated to be between $34,905 and $57,415. This is according to a WGN anchor's salary.
Education
Dina graduated with a B.S. in Radio-TV-Film from Northwestern University in Evanston.
Career
Bair joined WGN-TV in September 1994 as a full-time general assignment reporter. From December 1994 to December 1999, she anchored the WGN Weekend Morning News.
Before joining WGN-TV, Bair was working at CLTV in Oak Brook where she was an anchor and reporter. Prior to CLTV, she worked as an anchor, reporter, and producer at WHOI-TV in Peoria. She also worked at WMAQ-TV in Chicago as a field producer.
Awards
nine Emmy awards,
Peter Lisagor award from the Society of Professional Journalists,
multiple Associated Press awards for both anchoring and reporting.
Cancer|Surgery
Bair has survived cancer twice. In the first instance when she was 21 years of age, she was diagnosed with ovarian cancer. Luckily, the cancer was still in the early stages and was treated and cured.
Then, when she was aged 39 years, Bair suffered another horrifying experience when she discovered a lump of melanoma in her breast. The diagnosis was breast cancer and surgery was needed. The huge melanoma which was the size of a golf ball was removed surgically and again she was declared cancer-free.
WGN NEWS TEAM
Jackie Bange
Robin Baumgarten
Ana Belaval
Tahman Bradley
Ben Bradley
Mike Janssen
Joe Donlon
Lourdes Duarte