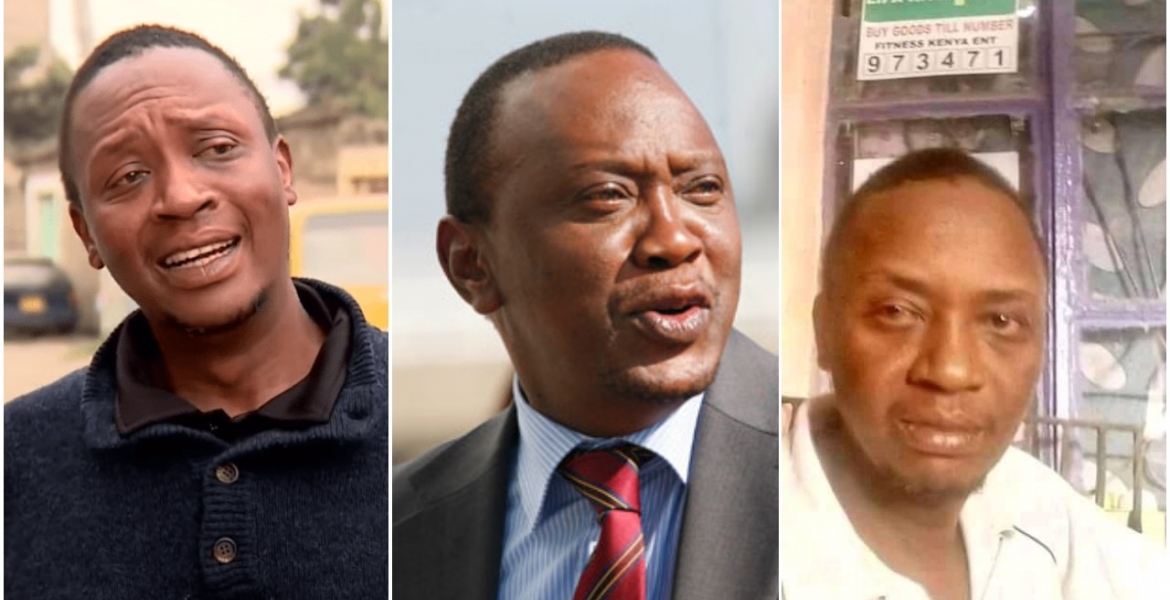 Michael Njogo Gitonga Biography – Wiki
This is what you need to know about the man who resembles Kenyan President, Uhuru Muigai Kenyatta. Michael Njogo Gitonga is a Kenyan national who has raised the eyebrows of many after his pictures resurfaced online and many believed to be President Kenyatta's old pictures. Michael Njogo Gitonga is a businessman and Bar owner in Umoja estate in Nairobi.
One of the vernacular television stations, Inooro TV made an effort to look for him and confirm whether Michael Njogo Gitonga was related to the Kenyan President, Uhuru Kenyatta.
In an interview with one of the television personalities from Inooro TV, Michael Njogo confirmed that he is Uhuru Kenyatta's look alike and people in his neighborhood have been always calling him 'Uhunye" meaning president, Uhuru Kenyatta due to his resemblance to the Kenyan President.
Michael Njogo revealed that a lot of people have been even begging him for "Kitu Kidogo" (a token) for they think he comes from the wealthy family of the Kenyattas. However, the humble man is living a normal life with his wife and their three children in Umoja in the Kenyan capital, Nairobi.
As the global pandemic is forcing many to wear face masks, Michael Njogo has been always wearing a face mask to cover part of his face to avoid people mistaking him with the Kenyan president. Although many have suggested a DNA test to know whether he is related to the Kenyattas family, Michael Njogo has said that he respects the president of Kenya and does not think its a good idea to do that.
Michael Njogo Gitonga Family
Michael Njogo has three siblings and he is a father of three too. Being the elder one, Njogo has raised the other siblings alone after their parents passed. His parents were both police officers. Many have linked him to the Kenyatta family after he revealed that her mother was stationed at Gatundu Police Station the home market for Uhuru Kenyatta's family.