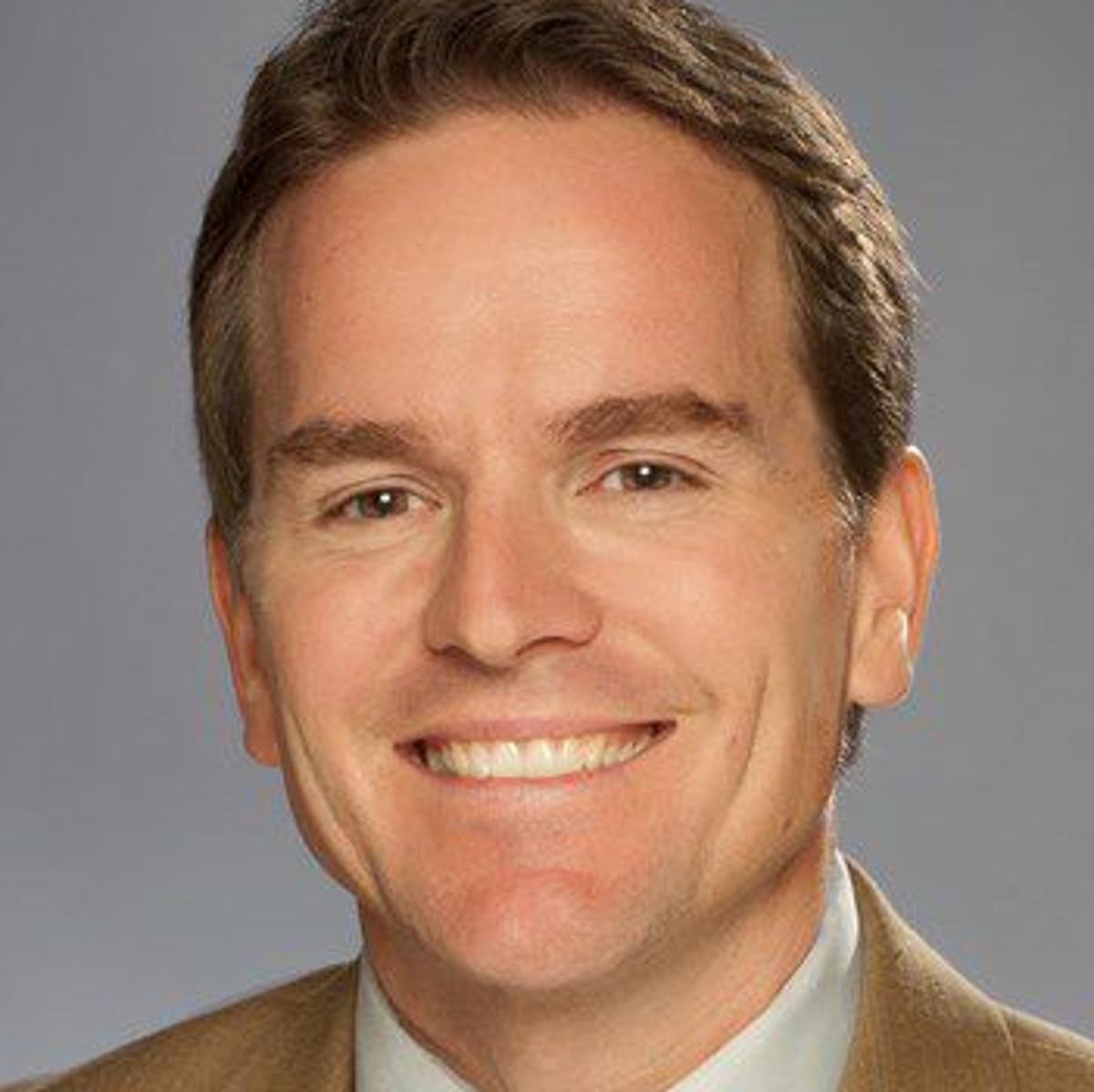 Pat McGonigle Biography
Pat McGonigle an American news anchor currently working for Fox 4. Previously, he was the morning anchor for the last six years at KSDK-TV, the NBC affiliate in St. Louis, Missouri.
Pat McGonigle Age|Birthday
Details about Pat's age and birthday are not known. Details about his place and date of birth will be updated soon.
Pat McGonigle Height
McGonigle stands at moderate height however the exact details about his body measurements (height, weight, shoe size) are not known. 
Pat McGonigle Parents|Family
McGonigle is a father of five daughters which he describes as they mean the world to him. However, he is yet to reveal details about the mother of his children. Little is known about Pat's parents and siblings(if any).
Pat McGonigle Wife
Pat is married to his wife whose identity is not known. The couple is blessed with five daughters. When not on the screen, Pat likes to spend time with his family.
Pat McGonigle Education
Pat studied at Saint Louis University where he graduated with a bachelor's degree in communications from. He did his master's from Emerson College in Boston where he specialized in broadcasting.
Pat McGonigle Salary
Pat receives an annual salary of $93,889 per year. This is according to Fox 4 news salary.
Pat McGonigle Net Worth
Pat has an approximate net worth of $10k to 100k. His career as a news anchor is a primary source of income.
Pat McGonigle Career
McGonigle works for Fox 4 as a news anchor. Previously, he was the morning anchor for the last six years at KSDK-TV, the NBC affiliate.
Before that, Pat worked as a Newscaster at WHEC, an NBC affiliate in Roch, NY for more than six years from Mar 2005 to Sep 2011. Pat had also worked as an Adjunct Professor at MONROE COMMUNITY COLLEGE for six years, from 2005 to Sep 2011.
McGonigle also worked at WXMI FOX 17 Grand Rapids, MI as an Anchor/Reporter a position he held for more than two years, from Dec 2002 to Feb 2005.
He was also an Anchor/ Reporter at WXMI, Grand Rapids, MI (Tribune Broadcasting) from 2002 to 2005. Also from 2002 to 2005 Pat worked as an Anchor/ Reporter at FOX 17 WXMI.

Before that Pat was an Anchor/reporter at KPTM FOX 42 Omaha, NE from Dec 2000 to Dec 2002. Pat was an Anchor-Reporter at KPTM-TV (Fox).
From 1998 – Nov 2000, Pat worked as an Anchor/reporter at WPXT FOX 51 Portland, ME. Prior to that, he was an Anchor/reporter at WVII-TV from 1998 to 1999.
Pat worked as an Anchor/reporter at WVII ABC affiliate in Bangor, ME for more than a year from Jul 1997 to Nov 1998. Prior to that, he was a Producer/writer at WHDH-TV from Dec 1996 to Jul 1997.
Awards
He has also received numerous broadcast awards, including a regional Edward R. Murrow Award for breaking news; three Regional Emmys for Best Morning Newscast, Spot News, and Community Service; First Place Series Reporting from the Associated Press; and the Nebraska Association of Broadcasters Silver Award for In-Depth Investigative Reporting.
error:
Content is protected !!