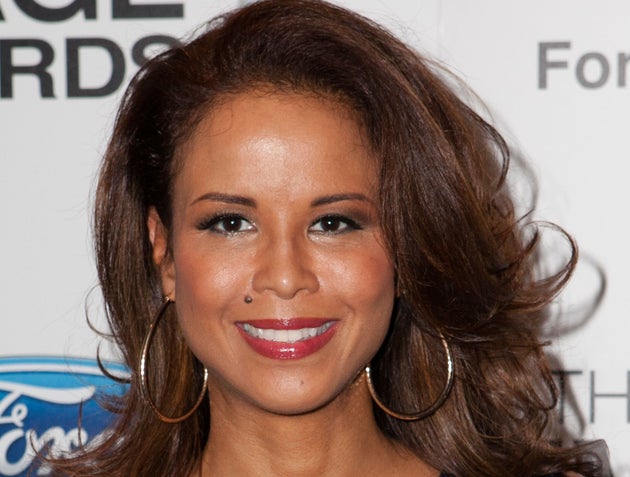 Sil Lai Abrams Biography
This is what you need to know about Sil Lai Abrams, the American domestic violence awareness activist, National Association of Black Journalists (NABJ) award-winning writer and inspirational speaker.
Abrams has appeared on Al Jazeera America, ABC, BET, FOX, CNN, TruTV, and MSNBC. She has also been featured in magazines like Redbook, ESSENCE, EBONY, O, The Oprah Magazine, Modern Woman, and The Hollywood Reporter.
Sil Lai Abrams Age
Sil Lai Abrams was born on July 13, 1970, in Maui, Hawaii in the United States. She is 49 years old as of 2019.
Sil Lai Abrams Husband and Children
Abrams is not married that means she does not have a husband. However, she is a single mother of two adult children.
Sil Lai Abrams Net Worth
Abrams has an approximated net worth of $100K – $500K U.S dollars.
Sil Lai Abrams Rape Allegations
Abrams published a story on June 28, 2018, on her allegations of having been raped by Russell Simmons in 1994 and sexually assaulted by former EXTRA television co-host A.J. Calloway. The story also addressed how NBCUniversal, which was originally scheduled to publish her story in January 2018 during the height of the #MeToo era, suppressed her story under pressure from Simmons' attorneys.
Calloway and Simmons have asserted their innocence, although a rape kit was done at the time of 1994 assault by Simmons and Calloway was arrested and charged for the alleged assault. (The case was later dismissed on procedural grounds when a judge ruled that the Brooklyn District Attorney's Office violated Calloway's right to a fair and speedy trial
Sil Lai Abrams Ethnicity, Parents and Early Life
Born in Maui, Hawaii, Sil Lai's father listed on her birth certificate was a white American serviceman and her biological mother is ethnically Chinese and born in Hong Kong. Her parents met during the Vietnam War. Her parents divorced in 1975 when Sil Lai was five years old.
For the early part of her life, Sil Lai believed she was racially white and Chinese due to her father's insistence that her skin color as a result of her being born in Hawaii. When she was 14 years old, Abrams came to realize that the man she called her father was not biologically related to her and that her natural father was a Black Air America pilot.
Sil Lai Abrams Career
Abrams used to work as a catalogue fashion model and was represented by Page Parkes Models' Rep in Miami Beach, FL, and Dallas, TX, and also Riccardo Gay in Milan, Italy where she primarily did runway work.
Books
She self-published her first book No More Drama: Nine Simple Steps to Transforming in 2007. The book is a Breakdown into a Breakthrough. Abrams second book, the memoir Black Lotus: A Woman's Search for Racial Identity was published in 2016 by Gallery Books/Karen Hunter Publishing.
Black Lotus was selected by NPR as one of their 2016 books of the year. Abrams has been a contributing writer to The Grio, EBONY, and Men's Fitness. She is also a contributor, reporter and opinion giver on The Daily Beast, HuffPost, Bitch magazine, and The Hollywood Reporter.
Her 2012 EBONY magazine essay "Passing Strangely", which detailed her experience of learning her true racial identity won the NABJ Salute to Excellence Award in the Commentary/Essay Category as part of the magazine's "Multiracial in America" package.
Sil Lai Abrams Activism
Abrams is a survivor of sexual assault and domestic violence. This resulted in her to begin volunteering in domestic violence shelters beginning in the mid-2000s. Later from 2017, she began focusing on domestic violence awareness and prevention in the Black community.
Abrams also served as a member of the board of directors for the National Domestic Violence Hotline and Safe Horizon.